About Us
Lura Limousin is a family partnership located in south central Minnesota. Mark & Sharilyn Willette are fourth generation cattle producers. Mark and Sharilyn have two daughters, Lindsay and Lauren. Lindsay married Bill Reyes in 2007 and resides in Canyon, TX. Lauren married Dustin Mohrhauser in 2010 they now reside in Wall Lake, IA.

The purebred herd was started in 1995 when Mark and Sharilyn purchased their first Limousin bull to improve their commercial cows, and today the herd is entirely purebred. The MSTT prefix originates from Mark & Sharilyn. Dustin & Lauren raise commercial cattle at their farm sporting the DLMC tattoo. The focus of the operation is producing sound structured, practical cattle that express the characteristics that make the Limousin breed unique – muscle, growth, and maternal ability. We do not believe in pushing calves by over-feeding or creep-feeding, which may hinder longevity and fertility. Lura Limousin stands behind their product, wanting your business for years to come.

Our cattle can be viewed at the Minnesota State Fair as well as the Clay County Fair in Spencer, Iowa. Bulls and heifers are available private treaty or at local consignment sales such as the Sioux Empire Farm Show, Black Hills Stock Show, and Iowa Beef Expo. If you are in the area, stop by – visits are always welcome!!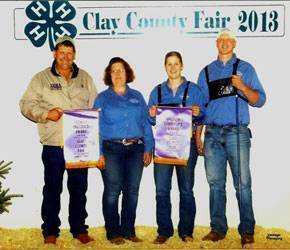 Mark & Sharilyn Willette
20061 450th Ave
Delavan, MN 56023
Mark: 605-695-3129
Sharilyn: 605-695-5344
Mark & Sharilyn Willette
20061 450th Ave | Delavan, MN 56023
Mark: 605-695-3129 | Sharilyn: 605-695-5344